Added "Power ads" service and protection "Blacklist" and fixed some problems
Mstaml – Middle East – Kingdom of Saudi Arabia – September 30, 2021: "Mstaml" – Middle East – Kingdom of Saudi Arabia – September 30, 2021: "Mstaml" launched the latest version of the " Mstaml " system, which is 4.3.5, which received significant modifications, to apply to all devices in all systems, this version has been worked on greatly and took all problems Users encountered in the previous version and has been resolved, in addition to developments, and updates that keep pace with the latest systems used in programming to facilitate the browsing process and the speed of displaying ads, as well as the launch of the Power Ads service that, helps you increase your ads' views, as well as the blacklist through which it is possible to search for blocked numbers to prevent dealing with them, as well as Other internal and software fixes.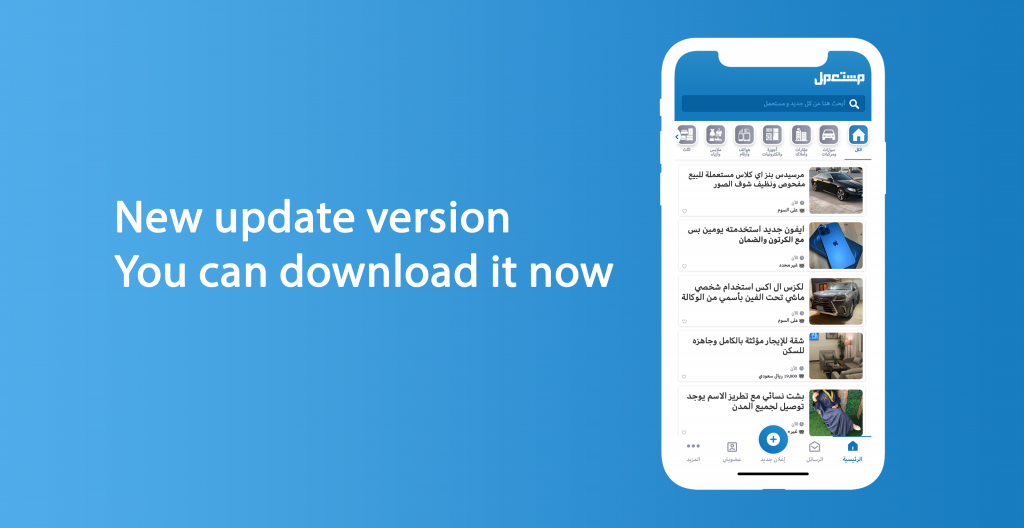 The most prominent points that have been worked on in the new version 4.3.5
The launch of the "Power" advertising system, a service that a person use it to increase the views of his advertisement, where his advertisement is displayed in the first section of its used market and within the advertisements of its section under a paragraph called "Power Ads", and next to it appears a sign to distinguish the advertisement.
Adding a "Black list" page, which is a list of the phone numbers or mobile phones of people who violate the laws of the site, so that anyone can verify the seller's mobile number before dealing with it.
Linking the mobile number to the member's country and preventing post of any ads outside his country, for example, a person registered with a mobile phone from Egypt will not be able to post an ads in a country outside his country.
Preventing writing links or mobile numbers inside the ad text when adding it, except for the YouTube case only, to prevent external communication with mobile numbers that are not registered in a "Mstam" and unreliable system.
Updates the ads extension system so that when you update your ads in the market, only one ad will be updated every hour automatically.
Solve an issue where the favorites button does not appear in similar ads on the ad page.
Fixed a problem on the Add Ad page and the Add New Shipment page when a non-login error and some other errors appeared.
Internal repairs and modifications, and cleaning of some codes that are no longer in use due to uninstalling old features.
Internal updates to application versions, general tweaks, optimizations, and internal fixed speed up performance and lighten the overall load.
Download app now and enjoy 🙂