Comprehensive development of the cars and real estate section and the addition of more detailed options that makes it easier for the buyer to know more details about the Ads.
Mstaml – Middle East – Kingdom of Saudi Arabia – Dec 9, 2021: "Mstaml" launched the latest version of the "Mstaml" system, which is 4.3.7, and it received significant modifications for the application on all devices in all systems, this version has been greatly worked on And taking all the users problems that they faced in the previous version and solving them, in addition to developments and updates that keep pace with the latest systems used in programming to facilitate the browsing process and the speed of displaying ads, as well as a comprehensive development of the "Cars and Real-Estate" sections and their complete allocation to make the advertisement more clear to the buyer, as well as other internal and software fixes.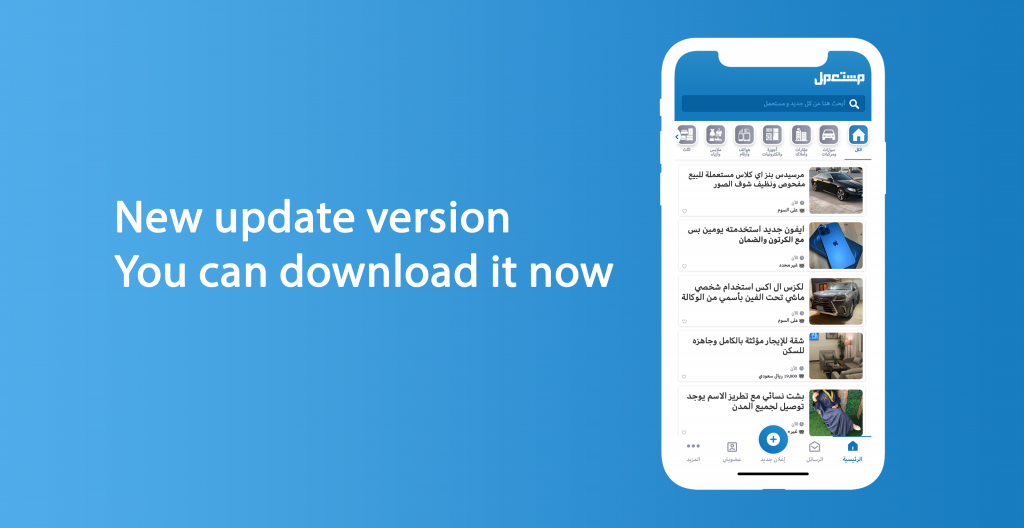 The most prominent points that have been worked on in the new version 4.3.7:
We added detailed options for the real estate and cars sections, displayed according to the chosen section on the Add Ads and Ad Display pages, with a new method for formulating suggested titles for real estate advertisements when added.
We added a new button on the Ad page for the Cars section to add pictures of bumps and scratches.
We Added a big green button in the left menu and more menus to add a new ad faster.
Not allowing members to delete responses to their ads and making this permission only for the merchant and official agent memberships.
Amending the sections of the property so that each section has two branches, one for rent and the other for sale, with making all of them plural names, as some of them were singular and others plural, with correcting some spelling errors in the names of some of them.
We Fixed a warning in the Structured Data.
Internal repairs and modifications, and cleaning of some codes that are no longer in use due to uninstalling old features.
Internal updates to application versions, general tweaks, optimizations, and internal fixes which speed up performance and lighten the overall load.
Download app now and enjoy 🙂